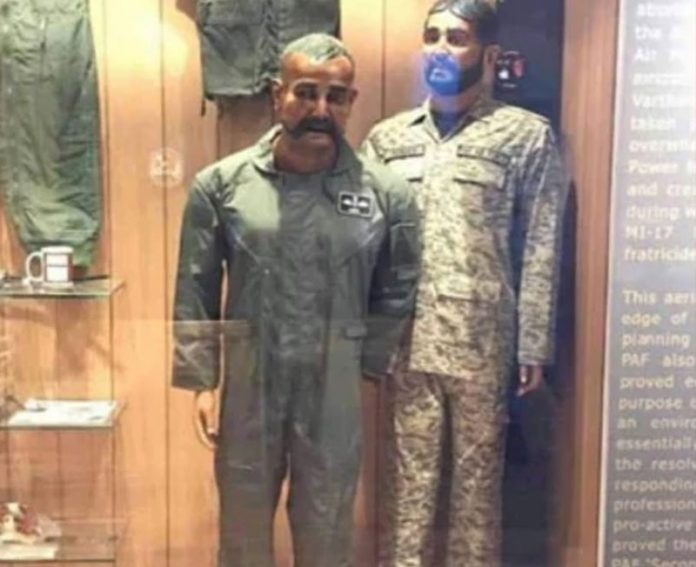 Pakistan has not yet stopped trolling the Indian Air Force pilot Abhinandan Varthaman. Earlier, it trolled the IAF hero in one of the advertisements during the world cup and even India replied back with a sharp counter, trolling the Pakistan back. Now they have come up with one more humiliating act.
In last February, the Pakistan Army took Abhinandan into custody, after his jet was shot down in Pakistan. The incident has sent shivers to India, but Pakistan sent Abhinandam back to the country, as a good gesture.
But before the gesture, Abhinandan was interviewed by Pakistan officials, in which he was seen having tea and answering to the questions. Reminding the look, now a war museum in Pakistan has set up a mannequin of the real life hero. Especially the tea cup beside the mannequin is what that shows how low levels, Pakistan has stooped down.
Also read: Modi-Gandhi painting sold for a whopping price in bid
Sharing the picture of the mannequin, Pakistan journalist Anwar Lodhi wrote, "PAF has put a mannequin of Abhi Nandhan on display in the museum. This would be a more interesting display if it can arrange a Cup of FANTASTIC tea in his hand."