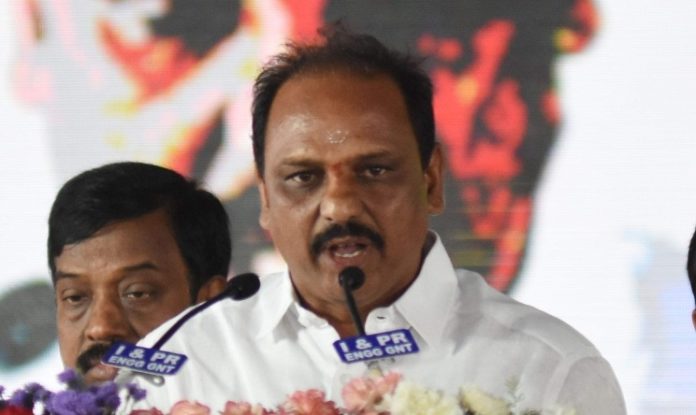 While Andhra Pradesh Chief Minister Jagan Mohan Reddy is trying his best to maintain a clean image regarding his pending cases on disproportionate assets, all his leaders are ruining his efforts.
Jagan did his level best by giving a toll-free number for the public to report corruption activities in government sectors but it seems like nothing is going according to his will. The strengthening of ACB just remained on the paper and no impact hasn't been seen from the ACB yet.
Recently a bribery scheme of an MLA from the Prakasham district has been reported. Now, another Minister has been trending with the name of Vasool Raja and is being reported as the Corruption King.
A minister's affair in the Jagan cabinet became so viral on social media. Along with the government, many YCP leaders were agitated.
Shankar Narayana, who is a minister in the BC welfare Minister in the Jagan's cabinet has been alleged with some unnamed corruption activities and is going viral in the social media under the name of 'Vasool Raja'.
The minister came up to his senses too late but the damage has already been done.
When the minister wants the police to probe into this matter considering it as a 'Fake one' and after a full-scale inquiry into the incident the Police found out that a person named Sridhar Reddy belonged to Venkatagiri Palem is responsible for all this ruckus.
Police and the government took this issue seriously and there will be inquiry and interrogation on both.