Of late, Telugu anchor Vishnu Priya is giving strong competition to all the female anchors in the industry with her glamour dose. The young beauty is making a fuss on social media with her skin show like never before.
After treating her fans and followers in an unbuttoned shirt with a pair of shorts, Vishnu Priya is yet again making her fans drool over her pictures as she donned a super-hot saree, in which she can be seen giving a glimpse of her cleavage.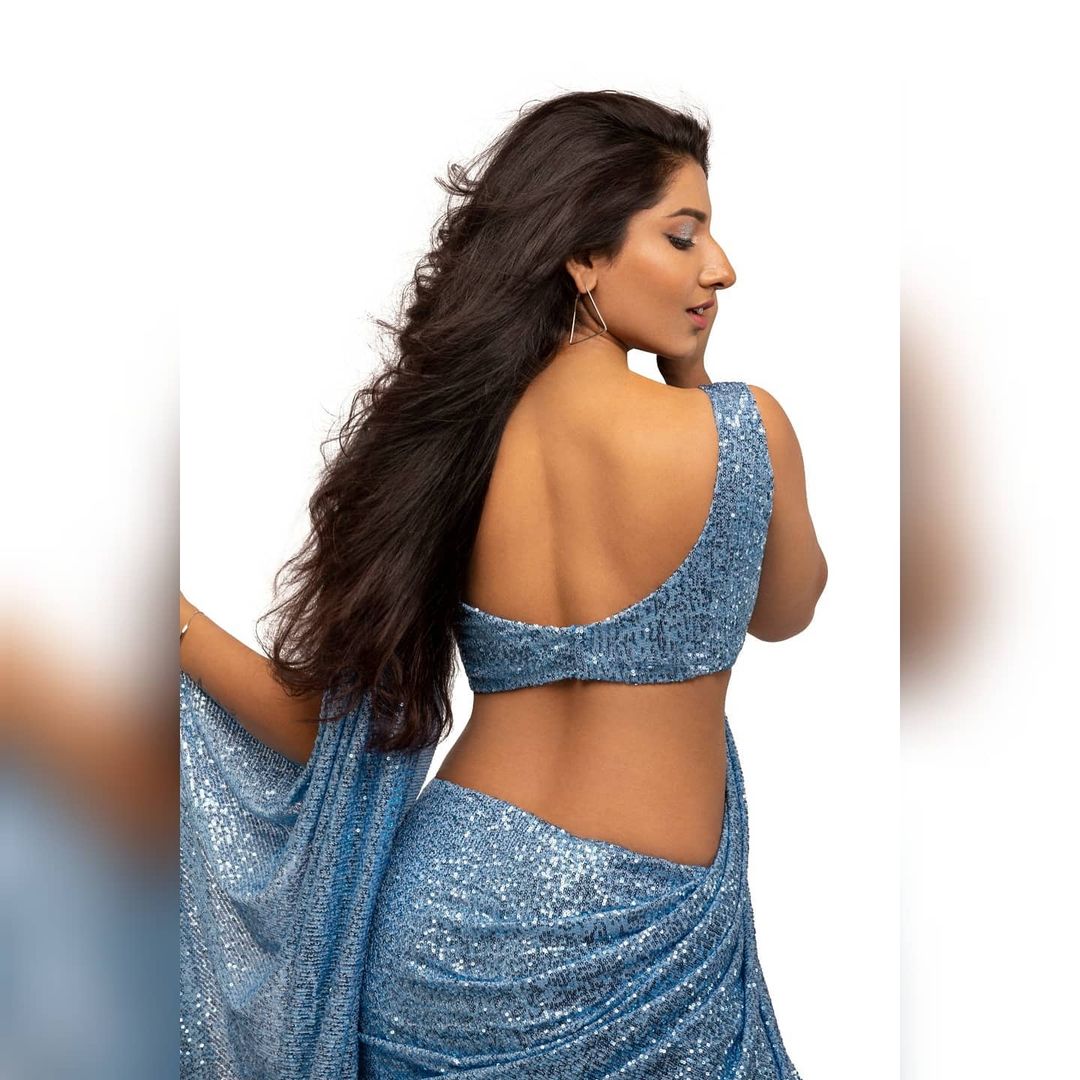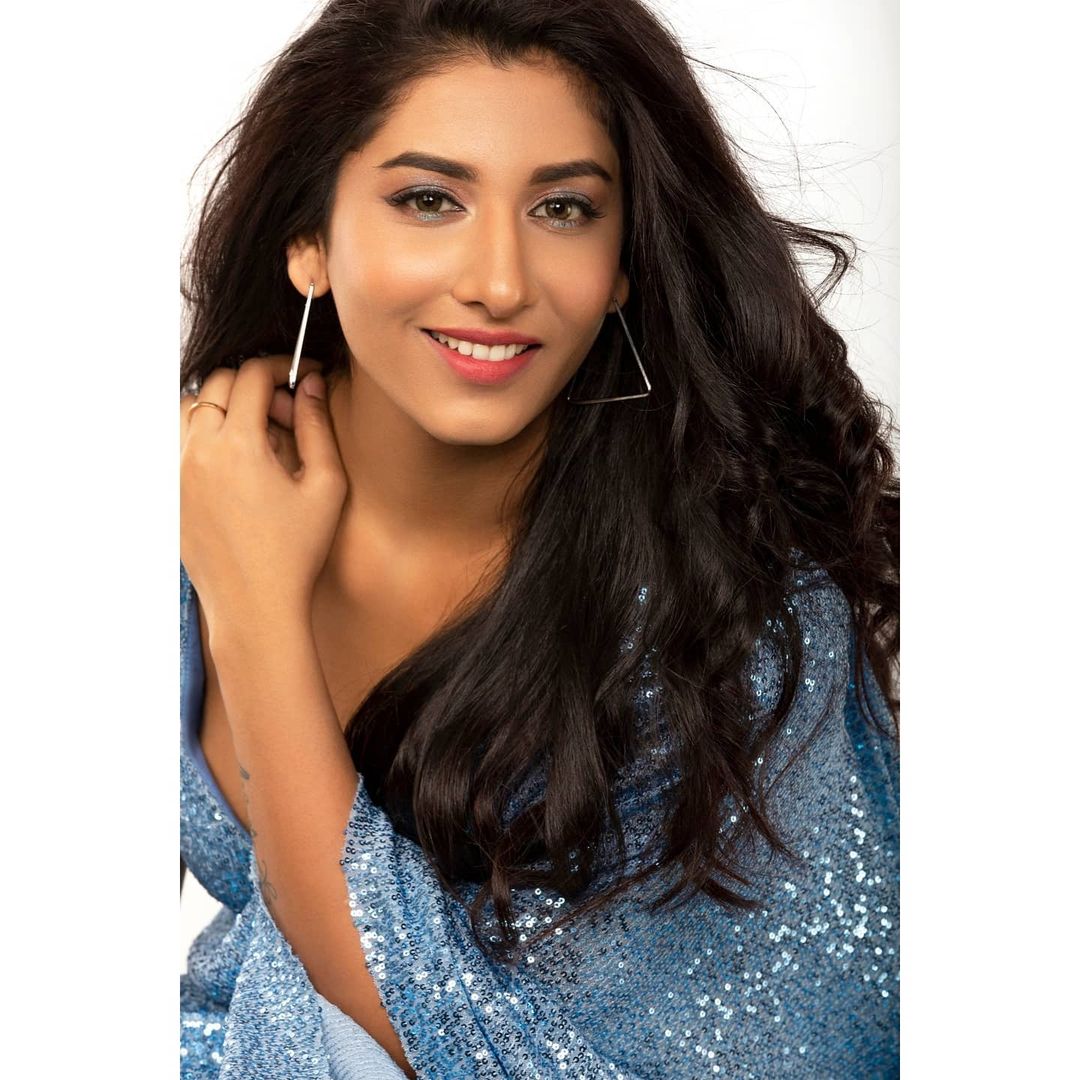 The actress looks too hot to handle in this blue saree, sporting an alluring pose for the camera. This photoshoot of her is getting huge attention from netizens. Her followers are showering likes, comments, and shares.
Needless to say, not all her fans are happy with her skin show. A fan commented the same, asking Priya to reduce her glamour dose.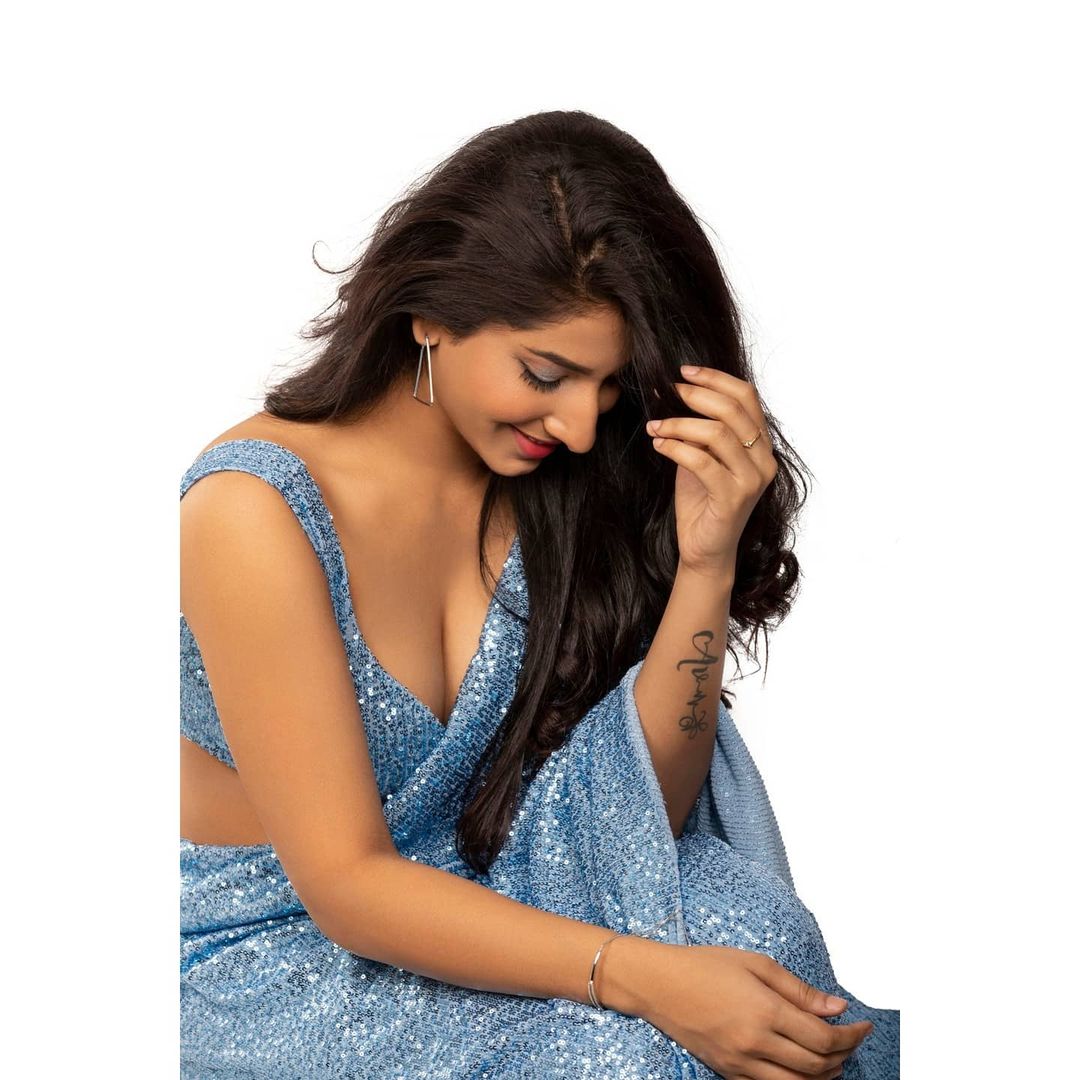 In reply, the actress said, "You can see God even in stone. It all depends on the way you look at it. And when it comes to me, I have to wear all kinds of clothes in my profession. There is no need to misunderstand me. I want God to give you the power to understand this."