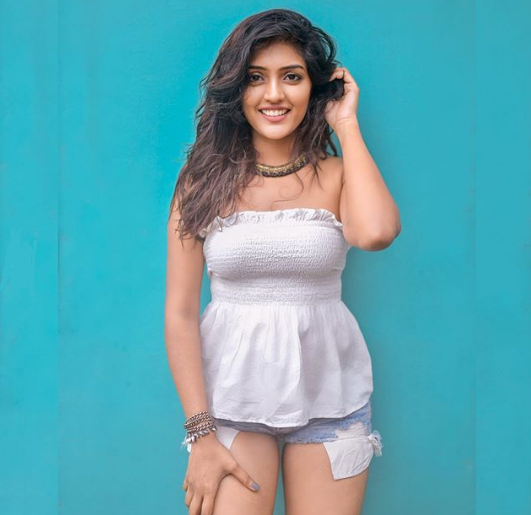 Eesha Rebba, one among the very few Telugu heroines, is making sure that she stays in the limelight with the constant spicy updates. The actress has now posted a picture from her recent photo shoot in which she was seen in a tiny shorts. The short is so tiny that it actually appears more like a panty.
As the pocket of the shorts appears bigger than the actual size of the shorts, it actually gives the feeling that the shorts was intentionally cut to make it shorter than it actually was. Adding to it, the saucy part of the thigh is also being revealed, beyond an extent than it actually is supposed to reveal.
Also read: Pic Talk: Naina Ganguly spices it up
On the other hand, who will restrict themselves from passing their fingers on the rough and curly hair, if Eesha gives a chance to do so. All said and done, the Subrahmanyapuram actress is doing her best to entertain her followers on her Instagram page. Most of them are in awe of the saucy attires of the actress.
On the work front, Eesha currently has Raagala 24 Gantallo, which is awaiting its release. She also has one film each in Tamil and Kannada, that are in the production stage.