It is known that a few months ago, the Kerala High Court allowed a lesbian couple to live together when they were separated by their parents.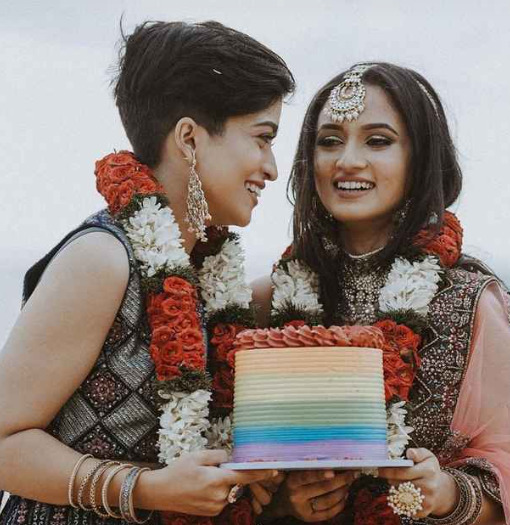 Two young girls from Kerala named Adhila Nasrin and Fatima Noora fell in love with each other during their school days in Saudi Arabia. However, their parents refused their same-gender relationship and tried to separate them. With the intervention of the court, where Justice Vinod Chandran clarified that it is not forbidden for adults to live together, the couple has now taken their relationship to the next level by entering wedlock.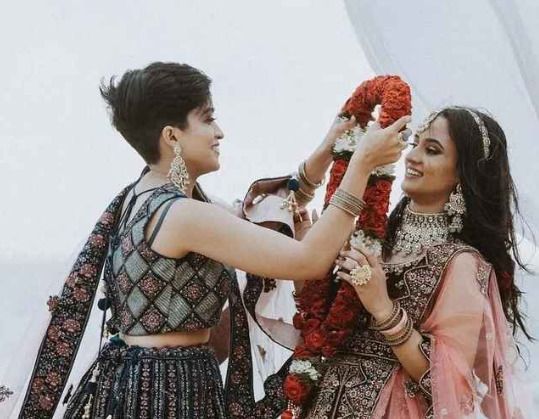 The pictures from their wedding photoshoot are now going viral on the internet in which they can be seen dressing as brides and kissing each other in celebration.
Adhila fell in love with Noora while studying in Class 12 in Saudi Arabia. Both flew back to India after the completion of their graduation there. Needless to say, the couple attracted a mixed response from the netizens when they posted their wedding pictures online.