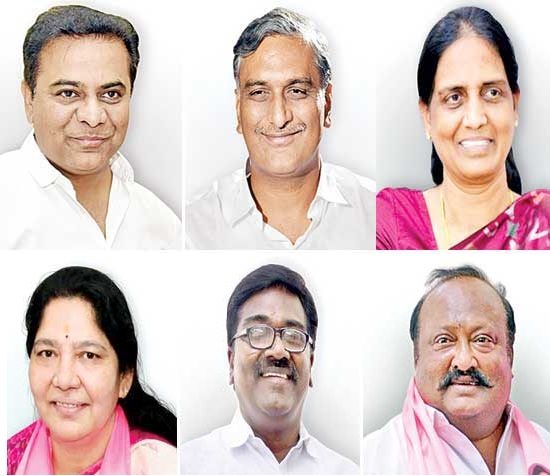 Finally, the Telangana cabinet expansion took place today, and as expected six new members have been inducted into the cabinet of Chief Minister KCR.
Erasing all the rumors of the disturbances between Harish Rao, the TS CM inducted him into his cabinet and offered him the prestigious Finance ministry. KTR, on the other side is offered IT ministry again along with the Municipal and Industries too.
Also read: BJP cashing on Yadadri in Telangana!
Below is the detailed list of other new ministers and portfolios:
Sabitha Indra Reddy (Maheswaram): Education, Human Resource Development
MLC Sathyavathi Rathod: Tribal Development, Women & Child Welfare
Gangula Kamalakar (Karimnagar): BC Welfare, Civil Supplies
Puvvada Ajay Kumar (Khammam): Transport
Tamilisai Soundararajan, who has been appointed as the new governor of Telangana, sworn in today and also made the six TRS leaders do so as Ministers. The total strength of KCR's cabinet has reached 18 with the addition of the new leaders today. The swearing-in ceremony took place amidst of the Chief Minister KCR, TRS party MLAs and also other activists of the ruling party.