Janasena chief Pawan Kalyan, who came to Vizag to meet Prime Minister Narendra Modi Friday, today visited Rushikonda in the city. For some time now, there are allegations that the ruling YSRCP is performing illegal mining of sand on the beach.
In this context, Pawan Kalyan visited the beach and inspected the works happening there. By the time the actor reached the beach, there were barricades set up with heavy sheets in the areas where work is undergoing.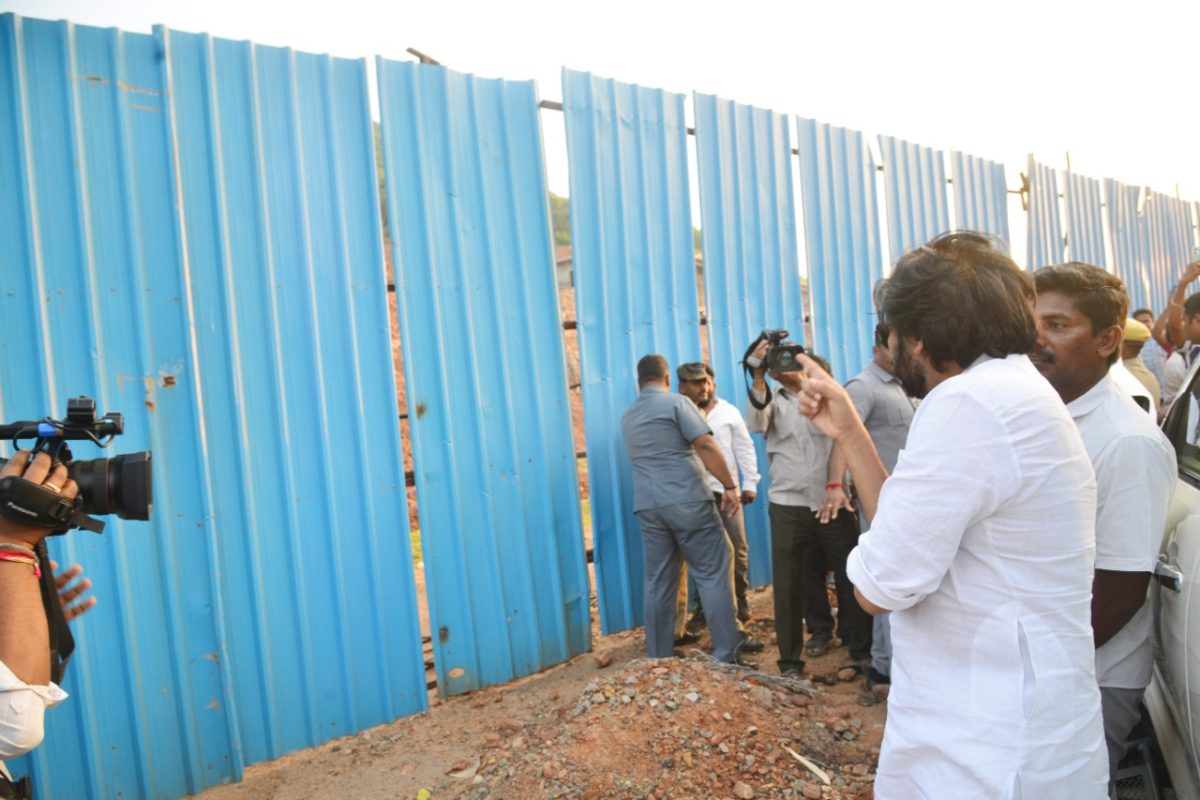 The Janasenani did not touch the barricades, but climbed a mud mound adjacent to the barricades and observed what was happening on the other side of them.
With PSPK visiting the beach, there was a commotion in that area for a while. He spent some time there like a common man. Talked to the fisherman and inquired about the problems. Walked along the ocean waters of Vizag beach for a while.
రిషికొండను మింగేస్తున్న వైసీపీ ప్రభుత్వ తీరును కనులారా వీక్షించిన శ్రీ పవన్ కళ్యాణ్ గారు. విశాఖపట్నం పర్యటన లో భాగంగా రుషికొండ ను పరిశీలించడానికి వెళ్లగా, కొండ చుట్టూ బారికేడ్లు పెట్టి లోపల పనులు చేస్తుండటంతో బయట నుంచి కొండపై జరుగుతున్న పనులను శ్రీ పవన్ కళ్యాణ్ గారు పరిశీలించారు. pic.twitter.com/flTAs3WfHt

— JanaSena Party (@JanaSenaParty) November 12, 2022