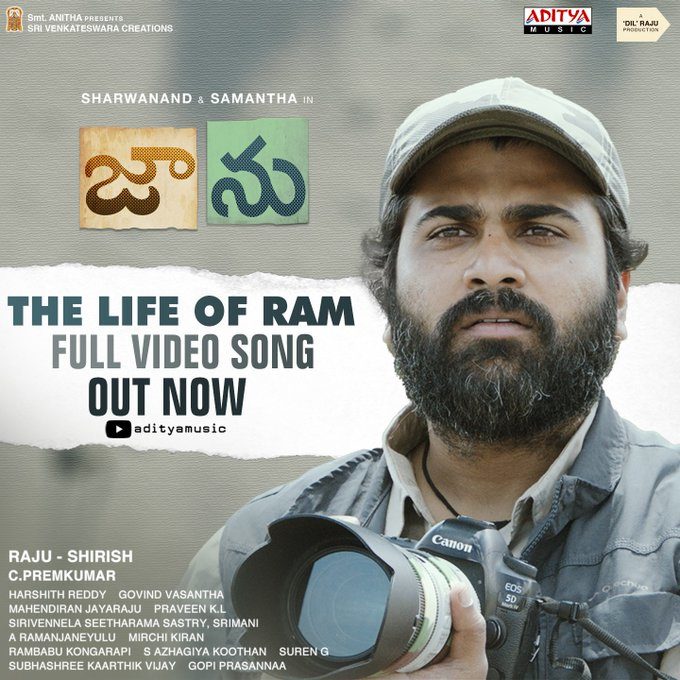 Sharwanand and Samantha starrer Jaanu is scheduled for release on February 7th. The film which is touted to be feel good romantic entertainer is remake to Kollywood blockbuster 96′ which stars Vijay Sethupathi and Trisha in the original.
Jaanu has been carrying positive buzz. C Prem Kumar who directed the original has helmed the project. Even Govind Vasantha music composer for the original has composed tunes for this film.
Sharwanand will be seen in the role of Ram while Samantha plays Jaanu in the movie. Within a couple of days for the release, makers have decided to release Life of Ram video song.
Ram plays the role of wildlife photographer in the film. This song is true to the original for most parts. It carries the pain of Ram, his wild life passion, his love towards nature.
Sirivennela Seetharamasastry has penned lyrics for the song which is meaningful. Meaning of life and Ram's characterization are beautifully depicted in the song.
Pradeep Kumar's voice added freshness to the song. Overall Life of Ram, follows the original but has its freshness to it. Last shot where Sharwanand writes Ram and Jaanu in sand stands out in the song.