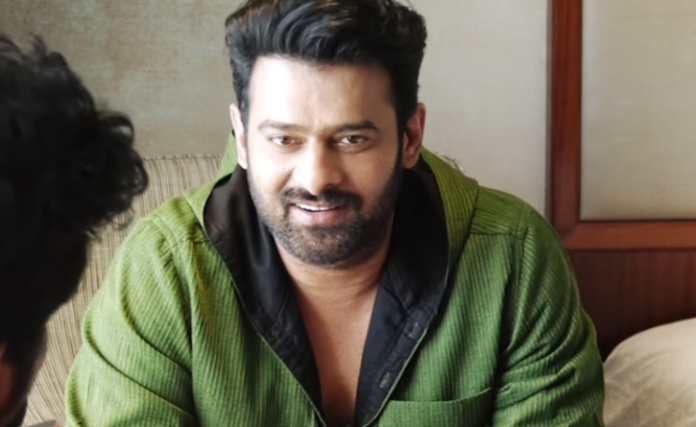 Young Rebel Star Prabhas, who garnered unprecedented success with the Baahubali franchise, will soon be back on the silver screen with the highly anticipated film Saaho. The film will hit the screens on August 30th.
As per our sources, it is heard that Prabhas decided to not take film's remuneration as the budget exceed the expectation. Going into details, the initial budget for the film is said to be 150 Crores, but the budget turned twice i.e. the overall budget became 300 crores by the end of the shoot.
It is heard that Prabhas was supposed to take his remuneration 100%. But, when the film's budget doubled, he decided to help his friends (producers) and took only 20% remuneration for the film. Well, take a big bow Prabhas. In fact, Prabhas redefined the famous quote, 'A friend in need is a friend indeed' and friendship goals with his priceless helping nature.
On the other hand, we also learnt that the interval block, which is an action episode runtime is 8 to 9 minutes. But it costs around 80 Crores. Yes, you heard it right. The makers spent a whopping amount of 80 Crores just for 8 to 9 minutes action scene, which was shot in Dubai.
The interval block will be one of the highlights of the film. It seems, the makers left no stone unturned to make the film a blockbuster hit.