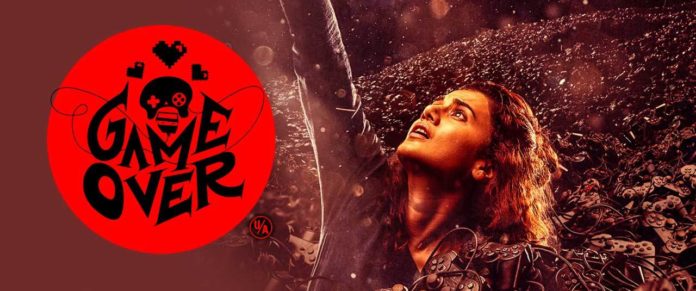 Direction: Ashwin Saravanan
Producer: N Shashikanth
Music: Ron Ethan Yohaan
Editing: Richard Kevin
Camera: A Vasanth
Casting: Tapsee, Vinodini, Anish Kurivilla, Sanchitha, Ramya, Parvathi etc
Story:
Swapna (Tapsee) is a video game designer. A strange incident in her life, makes her get scared about darkness. Away from parents, she stays in an apartment in the city. A tattoo on Swapna's hand find its relation with the final remains of Amrutha (Sanchitha), from where the story takes different turns. How is Amrutha killed and how is her final remains linked to the tattoo of Swapna? The answers to these questions, form the rest of the story.
Performances:
Tapsee carries the entire film on her shoulders. As the film completely runs on her character, she gets enough scope to prove her acting skills and the Mr Perfect actress has proved it well. Sanchitha and Vinodini are decent in their roles and so the rest of the characters.
Technical highlights:
Story and screenplay are impressive and even the background score, which plays a key role in the films of his sort, is good for Game Over too. Editing is disappointing. The camera work is good and the production values are rich.
Director Ashwin, who earlier handled Maya has once again came up with a film that shows his identity. Edge of the seat moments, curiosity on the proceedings and what not, everything that is expected from a thriller, has been inducted into 'Game Over' well.
Analysis:
While the screenplay is impressive in the film, there are still many questions that were unanswered, thus leaving the audience confused for some time. Who is the psycho killer and why is he killing everyone is one of the major points which was ignored detailing in the film.
But Game Over can still give a thrill to the audience, who have been waiting to watch different kinds of thrillers.
Finally: 'Game Over' game begins at the box office.