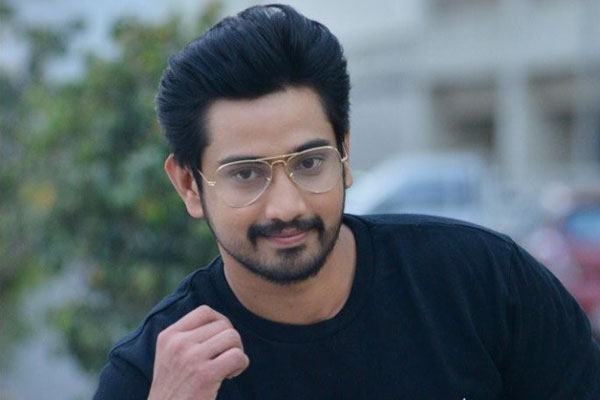 Young hero Raj Tharun came into limelight with his continuous hat trick hits such as 'Uyyala Jampala', 'Kumari 21F', 'Cinema Chupista Maava' etc. As he has market in the industry, producers locked his dates for upcoming films with big fat checks.
But, his previous five movies Kittu Unnadu Jagratha, Anandhagadu, Rangula Ratnam, Raju Gadu, Lover, were dud at the box office. Lover movie, which was made on Dil Raju Banner, also became disaster at the box office.
It is known fact that, if there is hit in hero/director/producers etc. kitty, they can survive in the industry. Otherwise, it would be difficult to continue.
Sources say that Raj Tharun took Rs 1 Crore, as remuneration previously as he has tasted continuous hits. But, now, his condition became reverse in the industry. He is reportedly doing films without remuneration now and Dil Raju is the producer who kept this rule to Raj Tarun.
Going into the details, Raj Tharun is doing a movie titled 'Eddari Lokam Okate' in Dil Raju banner. This film will be released as a Christmas gift to the audience on December 25th.
It is heard that Dil Raju is not giving any remuneration to Raj Tharun for this movie. He is giving Rs 1 Lakh salary per month and Dil Raju kept a deal with Raj Tharun that he would give remuneration if the film becomes a hit.
As he is not getting chances, Raj Tharun has accepted to this deal, as working in Dil Raju's banner is a prestigious thing.
Cine analysts say that Dil Raju's deal is perfect as many star heroes are taking huge remuneration for their movies but they are failing to pull the audience to the morning shows even.
Film analysts comment that in this case, other than taking remuneration, taking profits share after movie's hit will be safe for producers, distributors.