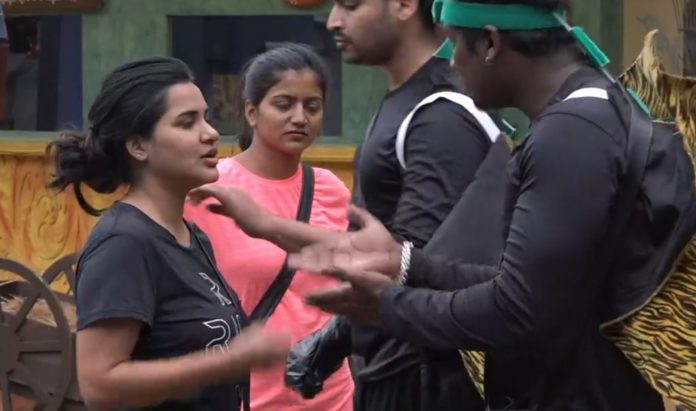 Ashu Reddy is the only contestant of Season 2, who is staying constantly inactive in the show. There is not even a single episode, where she was elevated well. But when Tamanna Simhadri asked her to be active, Ashu promised to be so, when the time comes.
Finally, it seems, Ashu got her time now. She recently went against Baba Bhaskar and nominated him, even after the master himself was already ready to be in the nomination list. Now, in the recent Dragon Eggs Task, she has gone against Rahul Sipligunj.
Rahul was supposed to drag the egg from Vithika. But he said that he cannot go wild with Vithika. On the other side, the singer told that he can do with Rohni instead. Ashu, who did not like it, said that everyone is equal in the show and there should not be any discrimination.
Also read: Bigg Boss: Sreemukhi strategies killing her fame?
Her point was lauded big by the housemates and Rahul was blamed for his alleged favoritism towards Vithika and Punarnavi. Shocked over the comment, Rahul then had to pull the egg from Vithika, along with Rohini and Sreemukhi. Ashu Reddy is finally able to make her first impact, in the last three weeks with the latest incident.