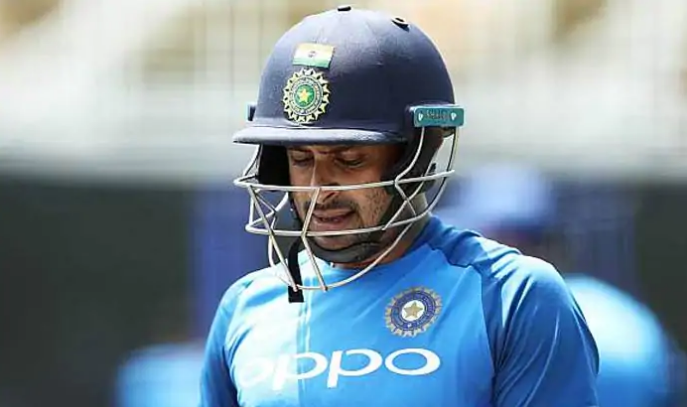 In a shocker, Indian batsman Ambati Rayudu has announced his retirement from all forms of cricket, including the IPL. Rayudu took the decision, after he was hurt with BCCI ignoring him for the World Cup.
Despite Rayudu being in the reserves for the tournament, Shikhar Dhawan was replaced by Rishabh Pant, while Mayank Agarwal was called in place of Vijay Shankar.
Rayudu was expected to be placed for sure, as he has a good track record like 1694 runs with three centuries and 10 half-centuries at an average of 47.05. Adding to it, he also scored 42 runs in the six T20Is he played.
Also read: World Cup 2019: Kapil Dev choice of teams in semi-final
After Shikhar Dhawan and Vijay Shankar got injured, though Rayudu was in the stand-by list, he was still kept away for the reasons best known to BCCI.
At a point of time, Rayudu was considered as India's number four batsman going into the coveted Tournament. The rumors are rife that the recent controversial comments of the middle-order batsmen may have also affected his entry into the World Cup.
Here is Ambati Rayudu's mail to BCCI
"I would like to bring to your kind notice that I have come to decision to step away from the sport and retire from all forms and levels of the game. I would like to take this opportunity to thank the BCCI and all the state associations that I have represented which include Hyderabad, Baroda, Andhra and Vidharbha. I also would like to thank the two IPL franchises MI and CSK for their support. It has been a honour and privilege to have represented our country.
"I would like to thank the captains I have played under, MS Dhoni, Rohit Sharma and especially Virat Kohli who always had shown great belief in me throughout my career with the Indian team. It has been a wonderful journey of playing the sport and learning from every up and down it brought up on for the last 25 years at various different levels. Finally I would like to thank my family and all the wellwishers who have been with me throughout this wonderful journey.
Thanking you sir,
Yours sincerely
Ambati Rayudu."