Icon star Allu Arjun is known for his stylish and trendy looks. Be it classy formals or funky street wear, the 40-year-old actor creates a fashion symbol with every attire.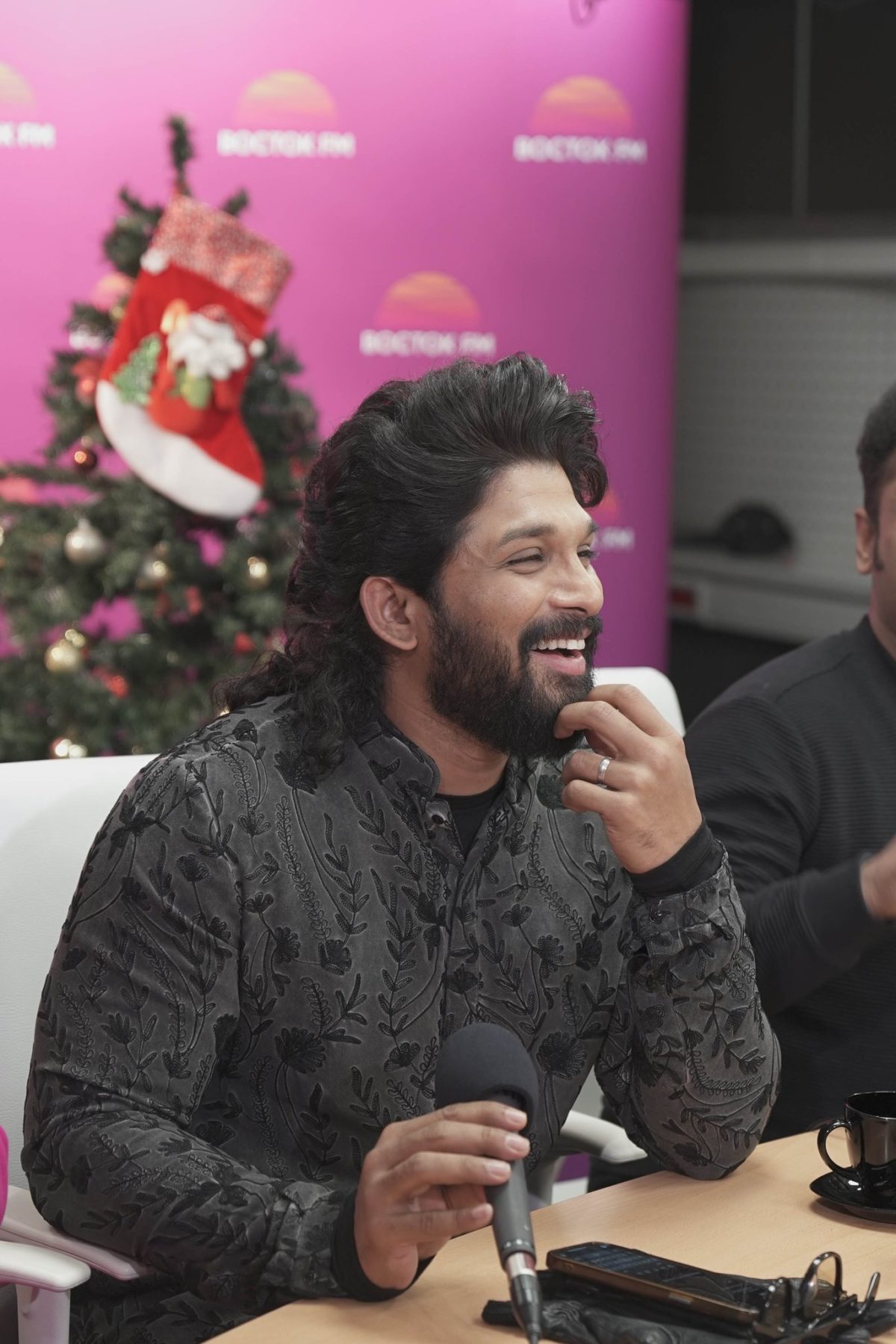 The Stylish star is currently in Russia to promote his blockbuster film 'Pushpa: The Rise'. The movie had a special Russian language premiere in Moscow today in the presence of the cast and crew. Another show is arranged in St. Petersburg on December 3.
Allu Arjun is spotted in an all-stylish
black outfit today as he graced the premiere show. Pushpa will also be screened at the opening ceremony of the fifth Indian Film Festival, which will be held in 24 Russian cities. The movie will then be released in all other Russian cities from December 8 onwards.