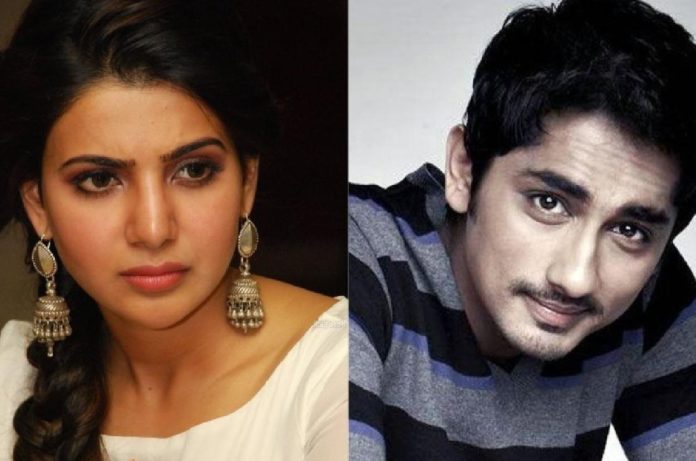 Do you remember Samantha and Siddharth's love story, which broke the internet with headlines and rumors in the last couple of years?
There were many speculations that Samantha and Siddharth were in relationship but parted ways due to unknown reasons.
A few years ago, Samantha became the talk because of her rumored affair with Siddharth.
Now, let us take a trip down memory lane and take a look at everything that reportedly transpired between them.
As per our sources, a woman was the reason behind Sam and Sid's break up. Yes, you read it right. Going into the details, Siddharth's closeness to his Enakkul Oruvan co-star Deepa Sannidhi could have caused the split.
It is heard that Siddharth and Deepa have been spotted hanging out together quite a few times in the past and their couple's closeness could have caused the rift.
However, needless to say, both Sam and Sid have now moved on and are busy with their respective professional and personal lives. Samantha is evolved as top most and most bankable names down South.
And she enjoys a strong fan following courtesy her good looks, sweet nature, charming personality and sincere performances. During her successful career, she has acted in quite a few popular films this has established her as a force to be reckoned with.
Interestingly, over the years, Samantha has also grabbed attention with her personal life as well.